Customer Reviews
11/27/2020
Tracy H.
United Kingdom
Love my Bee Blocks….
I bought the large bee block in dark grey and the oblong bee block in the yellow colour. They have been built into our Trebarwith Stone wall and look amazing. Can't wait to plant some bee friendly plants along the top of the wall once our building work is over. Great product and first class service. Thank you.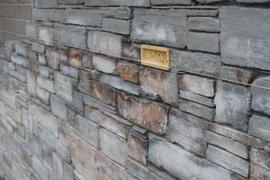 10/16/2020
Sarah D.
United Kingdom
Brilliant! Well made, looks good and will last.
Have attached the bee block to a fence post and am going to ask for bee bricks for my birthday! Well made, and although i bought this too late in the year for bees/wasps, hopefully next year it'll get used. Also thank you for stating height and direction to face it - havent found that on any sellers web sites for bee homes and its important!
10/01/2020
Tanya C.
United Kingdom
Thrilled
Delighted with my gift from my daughter. Looking forward to attracting bees next spring, already in position in my garden.
08/07/2020
Rebecca M.
United Kingdom
Bee block
Bought for a present and I want one too! Great idea, well made and designed product and fast delivery. Brilliant.
07/02/2020
Sophie P.
United Kingdom
Great product!!
Fantastic company, product and delivery. Bought for my Dad as a gift and he loved it!